Overview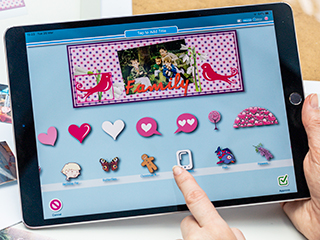 Color Label Editor app for iOS/Android
There are hundreds of clipart, frames, fonts and backgrounds to use in the Color Label Editor app. Or import photos from your library, from Instagram, or from Facebook to add further personalisation to your creations. Download for free from the
Apple App Store
or
Google Play Store
Create labels to the length required
The Design and Craft printer uses continuous length rolls in an easy-to-load cartridge. This gives you total creative freedom to design and print labels up to 420mm in length. Plus the built-in cutter ensures a clean cut, every time.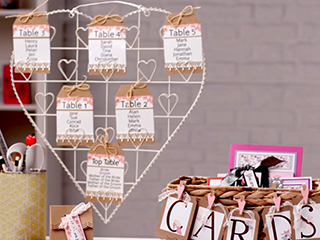 Step-by-step videos: Birthday gift bag
Impress your friends and family and use these step-by-step instructions to create a personalised birthday gift bag. This video* shows you how easy it is to use this printer.
* videos will open in a new window.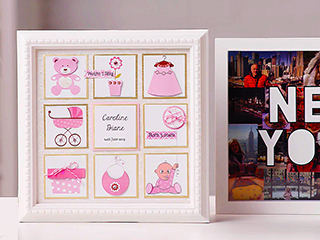 Step-by-step videos: Home decor
Make your home your own! In this video*, these easy-to-follow step by instructions show you how you can create your own home decor items.
* videos will open in a new window.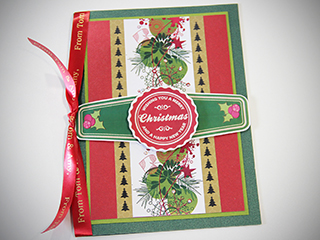 Complete Creative Freedom
The full colour prints from the Design and Craft printer can be used on their own to create wonderful personalised bookmarks, photos, and other items. Or use with other craft materials to create more intricate items. Cut out your printed shapes to stick onto your designs, and take your crafting to another level.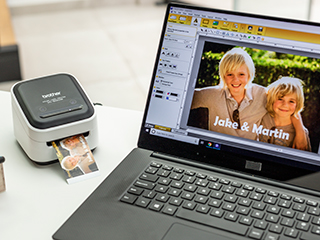 PC and Mac connectivity
Connect to your computer using USB or Wi-Fi then design and print full colour labels from the Brother P-touch Editor label design software. Import images, add frames and include clip art to ensure your message gets across clearly.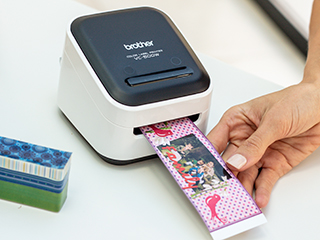 Print without ink
Powered by ZINK® Zero-Ink® Printing Technology, special crystals in the paper are activated by heat to create full colour labels with no need for ink. This means no mess and no spills, making it ideal to take to craft meetings, so other crafters can use it too. No running out of ink mid project. This is the future of crafting.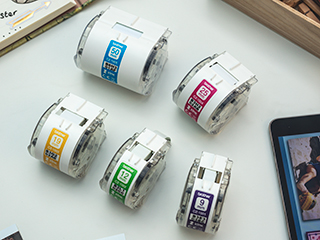 Five different label widths available
With 9mm, 12mm, 19mm, 25mm and 50mm widths to choose from, the smaller tapes are ideal for finer details and patterns, and the larger sizes are great for printing full colour photos. Plus using the correct width minimises waste when cutting around your printed designs.